WORKING FOR YOURSELF JUST GOT EASIER WITH THE BEST COWORKING SPACE IN LAGOS
HAPPY WORKERS DAY  
Kini Big deal with Coworking space everywhere?
Wondered Ola Johnson, a 3D animator who decided to quit his job and stand on his own.
His plan was to work from home after quitting his job. But this plan only lasted for one month, as his two-year-old son wouldn't allow him to concentrate on the brain tasking job of 3D animation.
He was always jumping on daddy, wanting this or that, interrupting his flow of thoughts.
After a month of trying to manage, Ola stopped working from home and decided to use a friend's office.
The only condition was that he will be responsible for fueling the office generator. After a month he realized that he was spending so much on buying diesel and it was no longer sustainable using his friend's office.
.
MusterPoint to the rescue.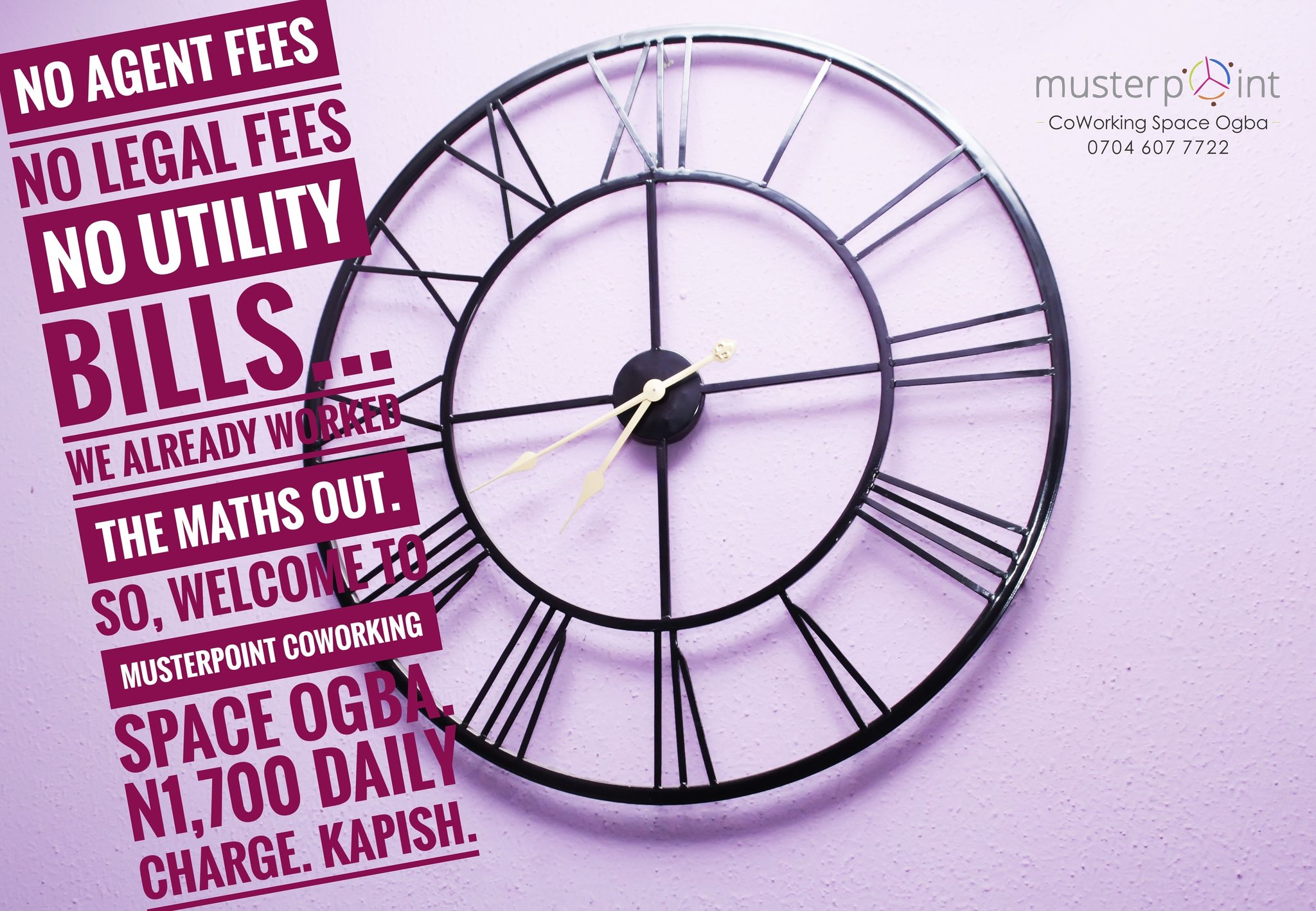 Frustrated, he had to return back to working at home to reduce his cost of operations.
A few weeks later, one of his friends told him about a new Coworking space called MusterPoint. The place had just opened close to his house and his friend thought it might be a perfect workspace for him.
Sharply, Ola decided to visit MusterPoint just to see for himself.
.
Seeing is believing.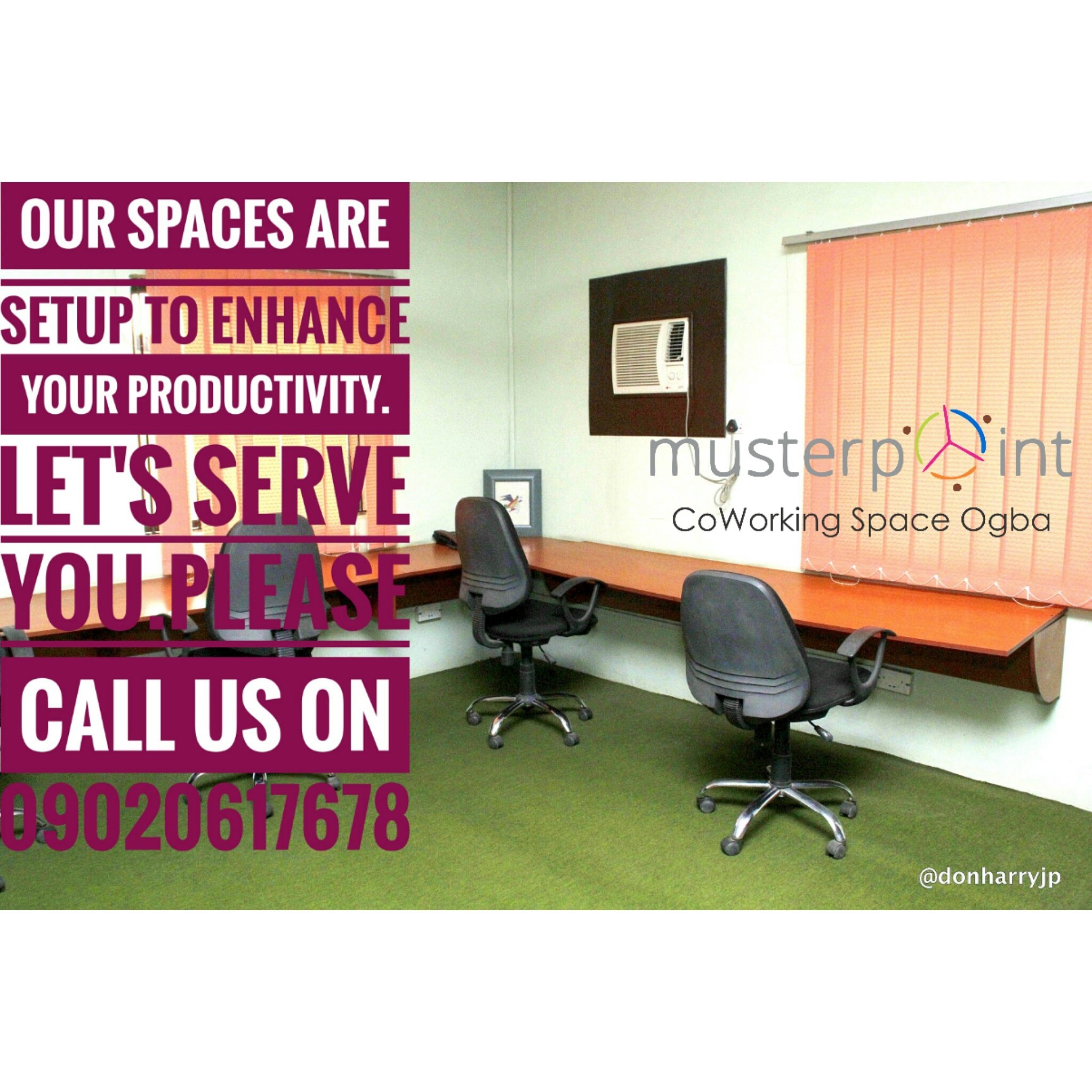 The ambiance and serenity of the space really impressed Ola. To top it up the prices were really affordable and made a lot of business sense. Ola Immediately committed to joining the Coworking space the coming month which was Just 11days away.
.
Why do you need MusterPoint?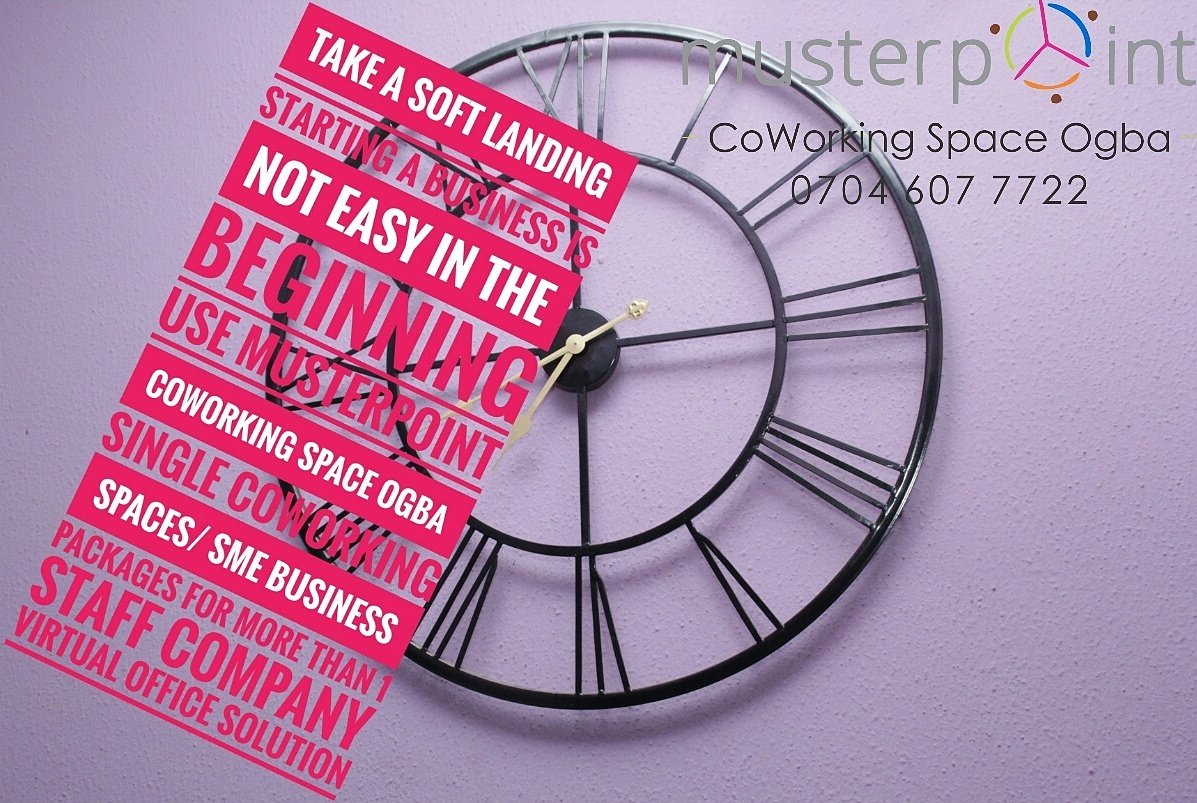 Because we all need a soft landing when it comes to starting a business in Nigeria. MusterPoint Coworking space offers that soft landing you need and more.
For more inquiries on MusterPoint Coworking Space, Please call: 09020617678 or visit us at 1 Adekunle Owobiyi Close off Oladele Kadiri Close, (Adjacent Babcock University Schools), Ogba, Lagos.
Or follow @musterpointogba on Facebook, Instagram, and Twitter.
Once again, happy workers day.
.
To get your write-ups featured on Unto the Matter, send an email to hello@untothematter.com
See you tomorrow for our health and fitness post.
Cheers.