TOP 25 MOST INSPIRATIONAL PEOPLE FROM THE TIME 100
TIME magazine has released their annual list of the 100 Most Influential People . According to TIME magazine's editor-in-chief, Nancy Gibbs, as in years past, this year's list includes Presidents and Prime Ministers, CEOs and celebrities — but they are joined by others of less fame but great force, in the power of their inventions, the scale of their ambitions, the genius of their solutions to problems that no one before them could solve.
Out of all the names on the TIME 100 list, here are some of the people who stood out for us as having the most inspirational achievements.
 TOP 25 MOST INSPIRATIONAL PEOPLE FROM THE TIME 100
.
1. Chance the Rapper
Chance upends expectations about what artists, ­especially hip-hop artists, can do. He streams his albums instead of selling them. Makes his music from an unapologetically inspiring and Christian perspective—music that transcends age, race and gender. And gives back to his Chicago community. And he does it all as an independent artist, without the support of a label. He keeps blazing trails in everything he does.
.
2. Ivanka trump
Though she had the choice of sitting pretty and lounging in her status of America's First Daughter, Ivanka Trump chose the thug-life by choosing to work hard as an entrepreneur and a devoted wife and mother. She has long advocated to empower women and girls and is now leading education initiatives and working to put an end to human trafficking.
.
3. Emma stone
One of the world's highest-paid actresses in 2015, Stone has received such accolades as an Academy Award, a BAFTA Award, a Golden Globe Award and an Oscar for her performance in La-la-land. Whoop-whoop!
.
4. Ed Sheeran
This guy has one of the most impressive self-made careers in music. He is a 26 year old English singer-songwriter, actor, guitarist and record producer. His "Thinking Out Loud" which won him two Grammys is an ever-green song we will always love.
.
5. Alicia Keys
In a world where there's so much pressure to conform, Alicia goes against the mold both in her style of music and her personal approach to life. Last year, Alicia sparked a #NoMakeup movement which caused a lot of stir, but endeared her to us for her honesty and bravery.
.
6. Ryan Reynolds
This super-cool guy with the super-cool name has been thrilling us over the years with his acting skills. However his role as the title character in 'Deadpool' not only won him several awards, but also the hearts of millions of fans.
.
7. Donald Glover
This multi-talented guy confirms our belief that people can be whatever they want and change what it is they want, at any time. He was initially a screen writer, then left that to go star in a network comedy, then he took a break to pursue his rap career which got him a Grammy nomination, then decided to create his own TV show which won him over 10 major awards. He is truly a Jack of all trades and gradually becoming a master of all.
.
8. Leslie Jones
This beautiful actress and comedian shows us what it means to be strong. Last year, she suffered serious online-abuse and hate-speech from internet trolls. It was so bad that she painfully had to delete her twitter account due to all the hate messages. But she found her strength and bounced back, marching forward with her life and ignoring the haters all around. Now that's strength.
.
9. Ava Duvernay
She is an American director, screenwriter, film marketer, and film distributor. Director of the film 'SELMA', She is the first African-American female director to receive a Golden Globe nomination and have a film nominated for a Best Picture Oscar. You go gurl!
.
10. John Legend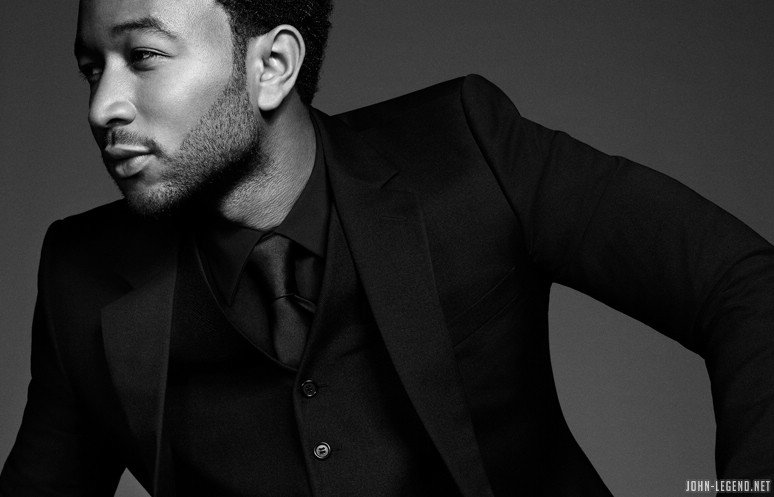 John Legend is probably the most legendary artist in this year's TIME 100. An artist and an activist, he is not only a great musician, he also uses his platform to push for meaningful social change.
.
11. Theresa May
British Prime Minister, Theresa May, is one of the powerful female leaders in the TIME 100. She has will and she has clarity. In charting the U.K.'s renewed relationship with Europe and the rest of the world, she has met the deepest demand of leadership: to provide direction and reassurance in a time of upheaval and confusion.
.
12. Melinda Gates
Melinda Gates, wife of Microsoft founder Bill Gates, is co-chair of the Bill & Melinda Gates Foundation, which strives to improve global health and education. Her continuous passion for helping people, her acts of philanthropy, and Her vision for the Bill & Melinda Gates Foundation has helped lift the lives of millions of people.
.
13. Donald Trump
Like him or not, this guy is one of the TIME 100 Most Influential People. And he must have substantial influence for him to have gotten that historic victory during the elections. The lesson here is that no matter the odds against you, even if the whole world seems to be attacking you, you can still trump them all and come out victorious.
.
14. Kim Jong Un
Someone once said "It is better to make a bad impression than no impression at all". North Korean dictatorial leader, Kim Jong Un's unrelenting and accelerating nuclear ambitions, killing sprees, and mercurial tendencies are definitely making a very good bad impression to the world. We need more good people to stand up and shake the world with good deeds the way Kim shakes the world with evil deeds.
.
15. Vladimir Putin
Faced with a crisis that he inherited from his predecessor, President Vladimir Putin succeeded in stabilizing the situation, preserving the Russian state and strengthening its economic position. Though his authoritarian system of government is very controversial, Putin is undeniably a strong leader and a formidable personality to reckon with.  
.
16. Pope Francis
The Pope has made it his personal mission to transform the longstanding conservative image of the Catholic Church. He has continued to push for climate change reform, better management of the global refugee crisis and greater attention to the persecution of religious minorities in the Middle East.
.
17. Sandra Day O'Connor
At 87 years old, Sandra is the oldest person on this year's TIME 100 list. The first woman on the American Supreme Court, Sandra Day O'Connor is a real pioneer. In 2009 she founded iCivics, a nonprofit that uses video games to teach middle and high school students how America's democracy works. What a cool grandma!
.
18. LeBron James
By making good on his pledge to bring a championship to the Cleveland Cavaliers and by investing in the promise of future generations through his foundation, LeBron James has not only bolstered the self-esteem of his native Ohio but also become an inspiration for everyone —proof that talent combined with passion, tenacity, and decency can reinvent the possible.
.
19. Simone Biles
This 20-year-old is one of my favorite person listed in this year's TIME 100. Simone Biles is the most decorated American gymnast, winning 19 Olympic and World Championship medals. That girl was born to do what she does. And she is the best at it. Not the best black gymnast, not the best black-girl gymnast. The best gymnast. It really is inspiring. It's like she's sending a message to everyone who's watching: No matter what you're going through in life or what your circumstances are, you still can be No. 1. You've just got to work hard.
.
20. Colin Kaepernick
Colin boldly and courageously confronted perceived inequalities in the American social-justice system by refusing to stand for the national anthem during live matches. He wasn't afraid of deviating from the norm, damaging his public perception or—most important—harming his own personal interests. For his stance, he has been left unemployed by the NFL, but we are confident that justice and fairness will triumph at the end of the day.
.
21. Viola Davis
An actress and producer, Viola Davis is the only black woman to be nominated for three Academy Awards, winning one, and is the only black actress or actor to win the Triple Crown of Acting. Her rise to the top embodies for everyone, but especially for women, the high-wire rewards of hard work and a dream, risk, and faith.
.
22. Neymar
A genius with the ball at his feet, Neymar's pace, dribbling, expert finishing and impeccable technique make him a fearsome opponent. In his write-up on Neymar for the TIME 100, David Beckham says he suspects the recent Champions League game against Paris Saint-Germain, when Neymar helped his team to an unforgettable 6-1 win, will be remembered as the moment he stepped up to take on the mantle of best player in the world. Lionel Messi and Cristiano Ronaldo have a new rival to that claim—and Neymar is ready to make his move.
.
23. Raed Saleh
Raed Saleh is the head of the Syrian Civilian Defense, a 2,800-strong team of volunteers who aid Syrians affected by shelling and barrel bomb attacks. Himself and his team have risked their lives to save tens of thousands of others.
.
24. Biram Dah Abeid
Biram Dah Abeid is a Mauritanian politician and advocate for the abolition of slavery. He is an inspiration to thousands who continue to resist slavery in Mauritania and beyond.
.
25. Tamika Mallory, Bob Bland, Carmen Perez and Linda Sarsour
These four extraordinary women—Tamika Mallory, Bob Bland, Carmen Perez and Linda Sarsour— are determined to change the world. They had the courage to take on something big, important and urgent, and never gave up. Because of their hard work, millions of people got off the sidelines, raised their voices and marched for women's rights all over America on Jan. 21, 2017.
.
.
.
Whose achievement do you think is most notable? Drop your views in the comments section below.